👩‍🌾Tech for farmers
Some examples of how tech is improving agriculture.
Hey everyone!
My last post about developing products for a growing senior population got the highest number of views ever! I also received some messages regarding the post.
I've started a WhatsApp group where my goal is to address any tech-related questions. If you'd like to join, reply with your phone number and let me know.
I'm currently writing a long-form essay (about 20 pages) about business opportunities that are going to impact the next decade. Today, I'll share one section from the long post, which I'll publish in March.
This one is about food.
---
From farm to your plate
As long as humans exist, we will need food to survive. Agriculture is one of the industries where we need huge technological innovation for sustaining the ever-increasing demand. Our land resources are limited, while consumption is on the rise. The global population is growing at 1.05% per annum, which means we need more food.
At the same time, India's rural population is moving to cities in search of better income opportunities. Agriculture is not for everyone. Farmer incomes are very low, and farmers find it hard to sustain their lives. More than 5000 farmers committed suicide in India in 2018. This is terrible for a growing nation. The need for tech to increase farmers' income is dire.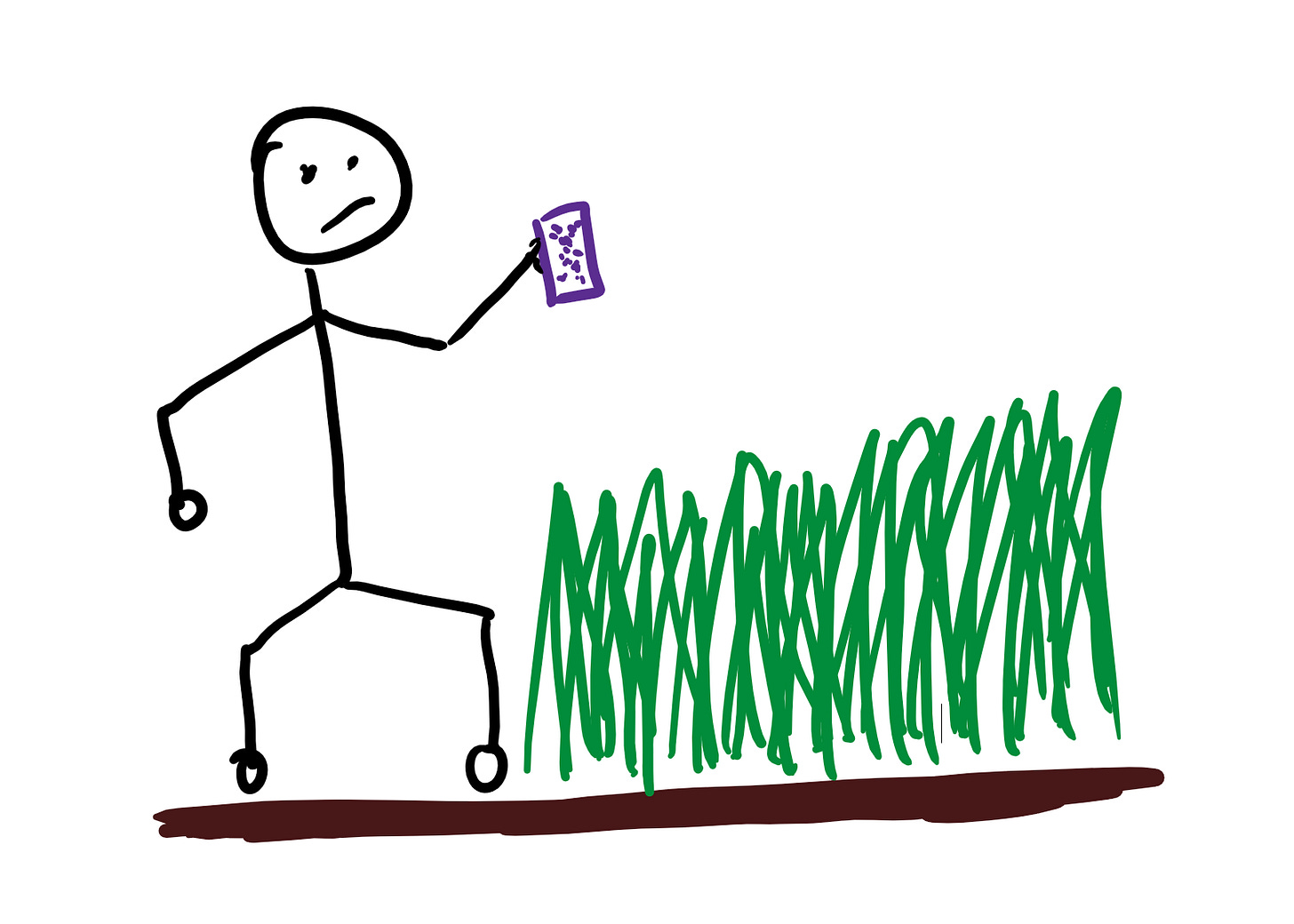 To an extent, we've started seeing movement.
Startups have started to show up in the Agri-tech space. For example, Plantix, an app that uses artificial intelligence to detect diseases in crops, has 80% of its 1.1 million monthly active users in India. To use the app, farmers have to upload pictures of their crops and they get a detailed diagnosis and treatment plan. Another company, Digital Green, has a YouTube channel that helps farmers by uploading videos on best practices and tips. Governmental schemes around micro-lending, like the Kisan Credit card, have also helped.
But we need more innovation.
For example, a significant portion of the farmers' low earnings can be attributed to the several layers of middlemen that deplete their earnings. As a result, newer supply chain models that take farm produce as close to a consumer as possible can increase the farmers' incomes significantly. This is not going to be easy, considering the huge sociological shift in thinking, but it is certainly possible with technology. We have optimized the supply chain from warehouses to our homes, why not do the same for farms to stores?
Along with this, mapping farming markets online, easier microfinancing for crops with the benefits of UPI, better preparation for weather anomalies, etc. are all relevant areas to build businesses in. Finding ways to monetize agri-tech companies would be challenging, but I am sure someone or the other will crack the formula.
---
I'll be sharing more on the long-form article in the coming weeks. If you would like to take a look at the draft, let me know and I'll add you to a shared document.
Other interesting learnings this week
As I had shared a few weeks ago, audio as a channel is poised to explode. Earlier this week. I was listening to the Storytellers and Storysellers podcast, where a couple of entertainment startup founders describe how they think about new channels for entertainment.
I also heard the Advertising is Dead podcast with the Country Head of Spotify India, where he mentioned how Audio is going to only grow from here as a medium.
It is much more intimate than reading, much less taxing on your brain as compared to video, and telling stories has been the most natural form of communication for humans.
I'm convinced that I should work on an audio project. Now to think about what it should be. Any ideas?
---
If you've read this far, please ask people in your network to subscribe to the newsletter. I have 65 subscribers so far and want to get past 100 as soon as possible.
You can share this link - http://hemantrjoshi.substack.com/ with them on WhatsApp or Facebook.
As always, I would love your feedback on this post. Please fill out this 2-minute survey.
Thanks for reading :)
Hemant