A growing senior population
How do you build tech that serves both the young and the old?
Hey there! This week, I'm writing about how we're all going to age one and there is a huge problem with today's tech around accessibility for older people.
While thinking about this, I also started a WhatsApp group for a primarily senior population where we discuss the internet world - answering questions ranging from how WhatsApp makes money to how YouTube works.
Please let me know if you or anyone you know would like to be added by replying to this e-mail.
---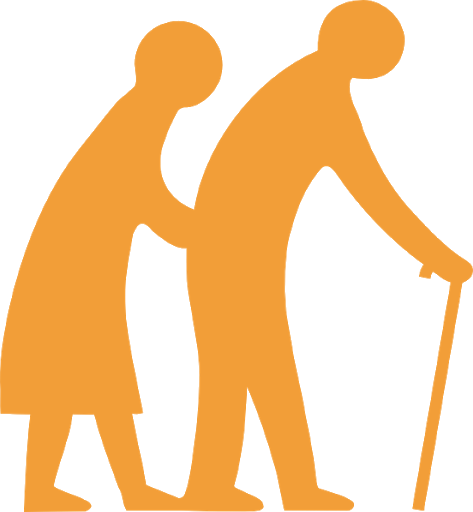 The senior population
Last week, I looked at a tweet by Artur Piszek about building technology for the older population. He built a tool for his 90-year-old grandpa. You give this tool an image, and it would read whatever is written in the image aloud.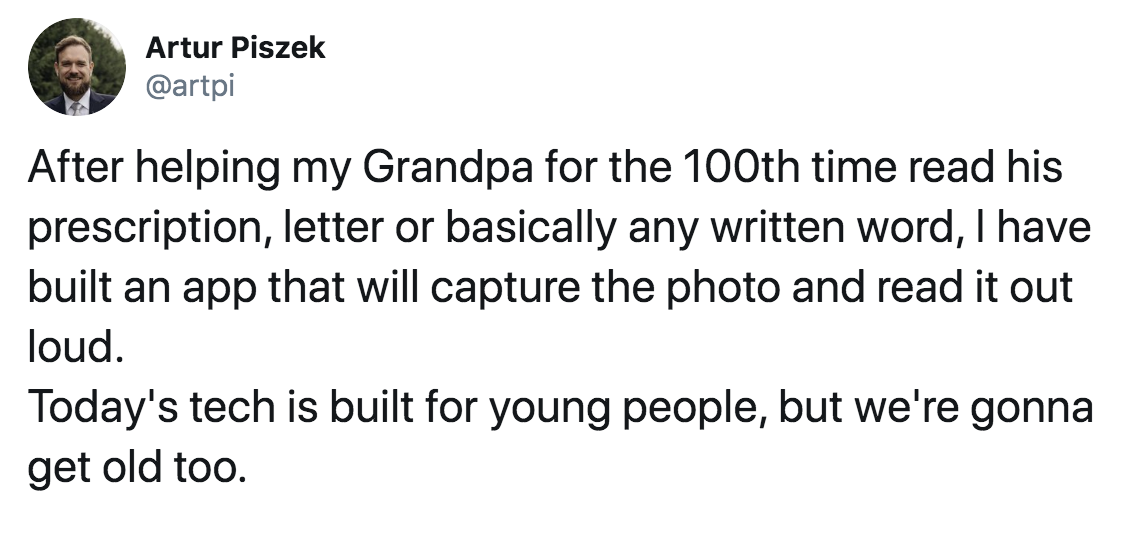 The tool is called helpmereadthis.com.
I was impressed by the tech. More so because building tech for the elderly has been revolving in my mind for quite some time now.
I also read a tweet by my mentor David Perell around the same concept. I attended David's course, Write of Passage late last year.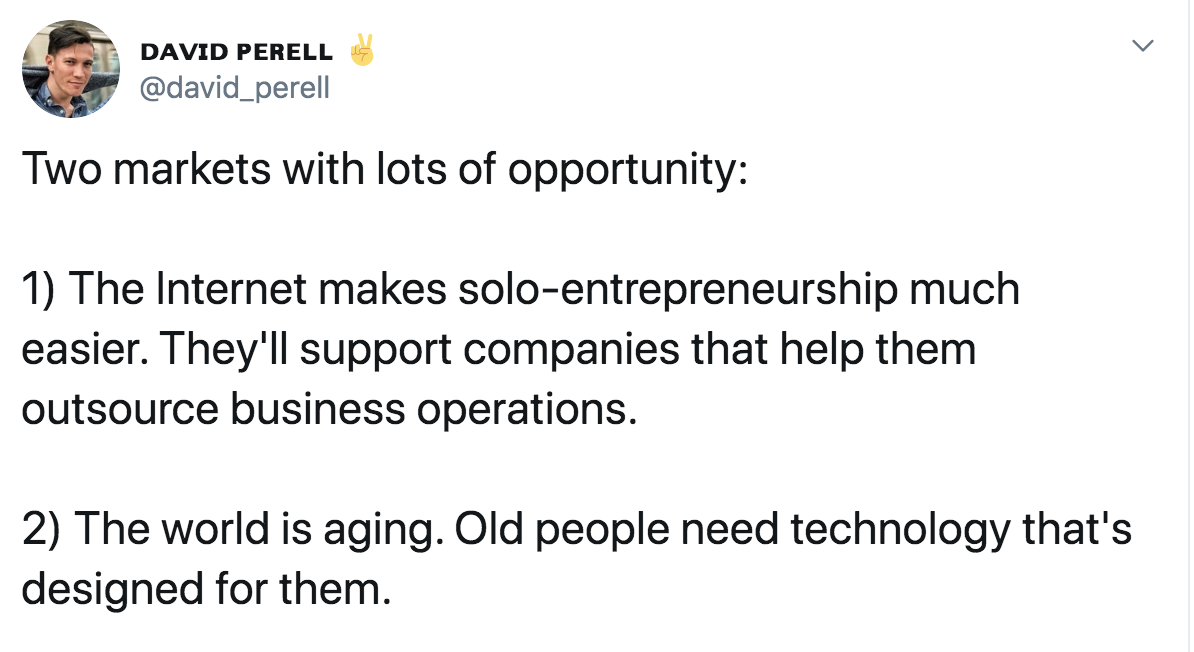 We know that India is a young country right now, but we are going to age at some point.
Today, we see this pattern where most of the tech is built for the younger generations. Which is expected, because that's where a majority of the population lies. Not just the net new tech, the elderly population, those who grew up before the age of the Internet, need assistance in learning how to use apps. Something as simple as Google Docs can be confusing for someone who is using Microsoft Word for ages. Questions like where is the save button, the rename button, etc. come up naturally.
With technology finding its way to everything from grocery to shopping to payments, this population needs special attention. Even today, a lot of people struggle with onboarding on a new app. Simple tasks like creating an e-mail account, checking your e-mail account every day, etc. have a high level of friction. Constant updates on apps are frustrating – something as simple as a button moving from one place to another is a change that can be frustrating.
Change is hard.
Building tools for helping seniors understand and make sense of the world around them is a huge opportunity for startups. And there are enough numbers backing this -
India's elderly population is expected to grow to 173 million by 2026. Some states in India will start transitioning to an aging population by the 2030s. This phenomenon is not only restricted to India but globally too, the population above 65 is growing faster than any other age group.
What can we do?
These challenges need a specific kind of onboarding, which is not handled by most products today. In the hyper-connected online world, seniors might need someone to handhold them through the process of using a new tool for the first time. Most seniors complain that with phones and computers, the human touch is lost.
In an ideal world, every product launching into the market would think about accessibility by this senior population. Yet, in the initial phases of a company, a founder would dedicate all of their resources to helping solve problems of their primary users, often ignoring the senior population, which is most likely a smaller subset of the entire population.
What if there was a service that someone could just buy, ensuring that their product's interface is optimized for accessibility. This can be extended to other accessibility scenarios too.
There is an opportunity to create a service that takes care of optimizing a product to meet accessibility standards. Making this a plug-and-play service, similar to how UPI works today can be a great startup to try out.
Not just this, we can also think in terms of entirely new interfaces. We already know that video and audio are much more accessible to everyone. Audio is starting to power our searches on Google and Amazon, and it would soon be very common in Indian households to see people interacting with the internet completely over audio, with or without the involvement of a screen. I wrote more about audio as a medium for content creation here.
Over the next week or so, I'm planning to write a much longer essay on this topic.
---
Like I said above, I've started a WhatsApp group for a primarily senior population to discuss the internet world.
If you or anyone you know would like to be a part of the group, reply to this message and I'll add you.
---
As always, I would love your feedback on this essay. Please fill out this 2-minute survey.
Thanks for reading :)
Hemant