Agri-tech is hungry for startups
#43 - A brief look into Agri-tech startups
Hey there!
In case you haven't read it yet, my long-form article about YouTube explains how it became ubiquitous across the world. Read it here.
Last week, I started researching agri-tech, primarily to look at startups in this space, and where we see opportunities for new businesses.
---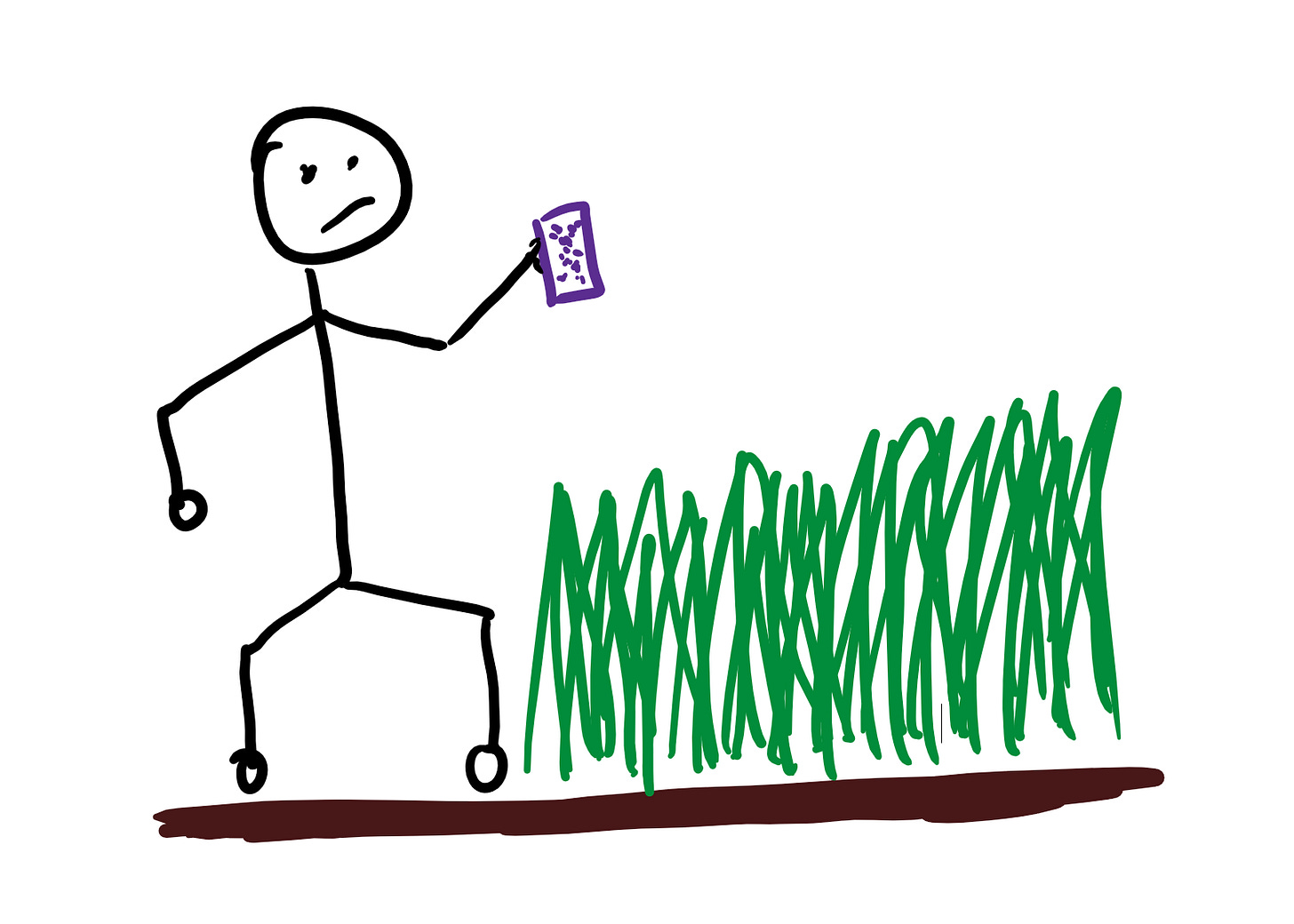 "How does this even work?"
Why is agri-tech important?
A few years ago, the government announced that it wants to double the income of farmers by 2022. This sparked a lot of debate, deeming it an impossible mark. I took a deeper look at the data.
Since the mid-1960s, India saw a tremendous rise in agricultural output since the 1960s. However, this effect did not show up in the absolute income of farmers. Farmers' income remained low as compared to the non-farm sector. This has been outlined by the NITI-Aayog here.
The article also mentions that to double the farmers' income by 2022, the growth rate expected per annum is 10.4 percent, assuming the base year is 2015-16. It also clarifies that the government's intention is to double the income from farming, and not necessarily from other sources.
Leaving aside the ambitious political claims, we clearly know there are several problems in agri-tech where technology can step in.
This presents a tremendous opportunity to innovate. Considering India is a food-surplus country, local innovation can help in reducing distribution costs and increasing farm output.
Let's take a look at each of these briefly.
Reducing distribution costs
For farmers, distribution currently involves several middlemen who eat up a portion of their earnings. At the same time, external factors can sometimes lead to produce not reaching the consumers on time, thus getting wasted. Produce might be surplus in some markets while lacking in others
Such problems can be eliminated with technology. E-commerce today has led to tech-enabled supply chains that are optimized to deliver goods and services to consumers at optimal costs.
In farming, where the margins are cut-throat, a few rupees saved per quintal would result in direct growth of income.
We are already seeing startups changing distribution. One example is Crofarm, a company that provides farmers with a better value for their produce, electronic payments and market-related information. On the demand side, the company pairs with several big retailers, like Reliance Retail, Big Bazaar, etc. The company already has more than 10,000 farmers under its network.
Optimizing farm output
We've already seen a good example of science and technology revolutionizing agriculture in India once. The Green Revolution made India self-sufficient in its food needs, largely because of the popularization of scientific agricultural practices.
Today, data science can provide us accurate predictions of the expected produce on a given day. With the right datasets, it would even be possible to predict the future needs of Indian cities. This predictability provides us with opportunities to optimize the farm output.
Companies like Cropin take a Software-as-a-Service approach to agriculture. They combine artificial intelligence, geo-tagging, and data mining to provide better insights for farm businesses. Cropin aims to make farming data-driven, thus reducing the unpredictability of economic conditions.
Plant wellness can also be ensured with technology. For example, Plantix, an app that uses artificial intelligence to detect diseases in crops, has 80% of its 1.1 million monthly active users in India. Farmers have to upload pictures of their crops and they get a detailed diagnosis and treatment plan for their plants.
---
Agri-tech is a vast space where there is a lot to learn. As I continue to learn more, I will be sharing more articles, problems, and opportunities with you.
Please share this essay with anyone who might be interested in reading.
Thanks for reading :)
Hemant